We provide professional cleanings for your apartments, your homes, townhomes and your business needs. We provide a wide range of cleaning techniques. From sweeping to dusting and everything in between. We also offer green cleaning products as an options.
Among the many services we at Romain Cleaning Service we can bring to your apartment, home , office building and small business include:
Vacuuming and mopping common areas
Sweeping debris
Dusting
Basic window washing
Restroom and bathroom cleaning
Basic Cleaning
Intense Cleaning
After Hour Cleaning
Depending on Sq Feet
Call for pricing.
Extra fees
Making Beds $8
Cleaning refrigerators starting at $15 (depending condition)
Cleaning windows starting at $2 each (depending on size/Inside only)
Cleaning inside stove/ovens starting at $25
Prices are by the hour: 2-3 person teams First time cleanings.

Monday through Friday $35 per person per hour minimum of two hours.
Saturday $40 per person per hour minimum of two hours.
Holidays and Sunday $55 per person per hour minimum of two hours.
Construction cleanup please call or text for pricing at
(205)569-7158.
We are now cleaning basements, attics, garages and much much more no job is too little or big for the Romain Cleaning Service. You have to call a week ahead of time for all big jobs.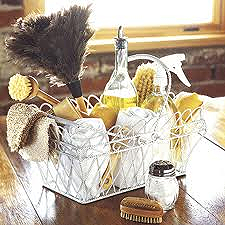 Romain Cleaning Service also cleans after hour such as parties and events.
Romain Cleaning Service
Intense Clean:
Clean common areas of the home (everyday use)
Living Room
Kitchen
Dinning Room
Bathrooms and half bath
Extra Fee for Bedrooms
Cleaning
Sweeping and Mopping
Dusting
Vacuuming

Wipe Down Walls
Wiping Down All Counter tops

Cleaning Base Boards
Cleaning Windows and Window Seals
Basic Wipe Down of Stove & Refrigerator
Uncommon Areas
Bedrooms with or without bathroom -sweep & mop or vacuum, dusting, making beds, clean bathroom.

Home Office w/wo bathroom- sweep & mop or vacuum, dusting, clean bathroom.

Playrooms

Washing and Folding Clothes

AND OTHER AREAS OF THE HOME